Naughty in the Backseat would like to welcome Storm Moon Press to the blog today!  They are dropping by to tells about their latest imprint – Wild Moon Books.  Without further ado, here they are:
Introducing Wild Moon Books!
We'd like to thank Naughty In the Backseat for having us today. This is our first real opportunity to go into detail about the newest imprint from Storm Moon Press: Wild Moon Books.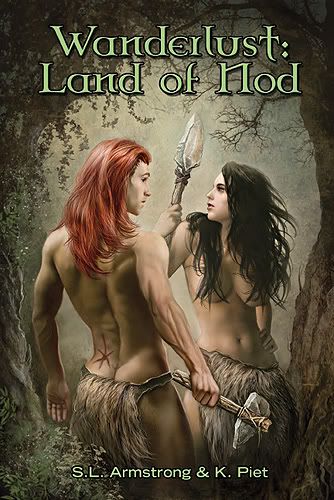 Storm Moon Press is a micro-publisher specializing in GLBT and alternative lifestyle erotica and erotic romances, but to celebrate our second anniversary, we're launching a new imprint. Wild Moon Books will be the mainstream heterosexual erotica and erotic romance arm of Storm Moon Press. It's exciting and new, and we're fired up about getting this venture off the ground.
Wild Moon Books will have the same standards that we hold Storm Moon Press titles to: great cover art, wonderful editing, and compelling, sensual stories. For authors, we're currently accepting novel and novella submissions from both new and established authors in all genres. We already have a few of anthology calls out (I Married An Alien!, a comedic romance anthology; By Gaslight, Victorian historical anthology, and Upon A Blood Red Sky, post-apocalyptic anthology), and there will be many more coming as 2012 progresses.
What we're after is unique. Different. Wild Moon Books will happily publish the traditional romances that everyone loves to curl up with, but we also want to challenge ourselves, our authors, and our readers. We would love to see stories off the beaten path: older or full-figured heroines, geeky heroes, independent and self-reliant women, etc. The old tropes are wonderful, but we're also very keen on seeing new and fresh takes on romance and relationships.
Contracts for Wild Moon Books are the same ones that Storm Moon Press authors have enjoyed for the last two years: no right of first refusal, no non-compete, full audit and bankruptcy clauses, and one of the first high flip-point royalty systems for authors. We encourage authors to look around the Wild Moon Books site and to feel free to contact us at any time!
For readers, we have lots of great stuff in store. Wild Moon Books will maintain the competitive prices Storm Moon Press is known for. We don't believe that ebooks should be priced as high as a print book since we recognize a reader is not receiving all the same rights they would for a physical copy. Our novels will also be made available in print for those readers who don't want to make the move to ebooks. Print is still a great way to enjoy a book, and we want to give readers everything they say they want.
We also sell our print books and ebooks at discounted rates when purchased as a bundle. This allows readers the best of both worlds.
For readers who like to save a little money, we also do pre-sale discounts for all titles. Wild Moon Books will also host contests and giveaways for book launches and pre-sales, and we're always open to reader feedback. We want to make the reader experience with Storm Moon Press and Wild Moon Books exactly what our customers want, and we encourage feedback at all times.
So, please, have a look around the website, bookmark it, join the mailing list. Keep an eye on Wild Moon Books, and we hope we'll give you all a little something new, a little something different, and a little something traditional.
Again, Naughty In the Backseat, thank you for hosting us!
Where you can find Storm Moon Press and Wild Moon Books:
Website: http://www.stormmoonpress.com/
Twitter: @stormmoonpress
Website: http://www.wildmoonbooks.com/
Twitter: @wildmoonbooks
2 Responses to "Storm Moon Press: Introducing Wild Moon Books"