The Mighty Flynn
By: Sierra Dafoe
Heat Level: SCORCHING
Published By: Siren-Bookstrand, Inc.
Is Geena just getting cold feet, or is she about to make the biggest mistake of her life? Her fiancé, Russ, is everything a girl could ask for: handsome, caring, and financially secure. In bed, though, he's so gently considerate that Geena's about to go mad with sexual frustration. How can she tell Russ that she fantasizes about being tied up and made love to, hard–and preferably by two men at once?
She can't. Not, at least, until Flynn Davies shows up. With his haughty, dominating manner and darkly dangerous good looks, Russ's best man ignites a fire in Geena that she can't ignore.
But why is he so hostile toward her? Convinced that he's trying to derail their marriage, Geena masquerades as a stripper at Russ's stag party to uncover the truth about Flynn's designs. When she's caught, who knows what delectable punishments Flynn will devise?
A Siren Erotic Romance
[Ménage & More: Erotic Contemporary Ménage a Trois Romance, M/M/F with M/M Play]
The Mighty Flynn by Sierra Dafoe Book Review
Review by Armenia
4.75/5 Whips
Geena and Russ are deeply in love and are engaged to be married in a matter of days.  Except, Geena has doubts about their sexual compatibility.  She is not quite sure what she wants, but  yearns for more fireworks beyond his gentle lovemaking.  Afraid of hurting his feelings, Geena finds it difficult to broach the sensitive subject with Russ.
When she finally meets Russ's old college buddy, Flynn, she can't help but feel the sexual tension. This man just drips sexual energy and knows he's a dangerous male whose capable of filling her every sexual fantasy.
Although Flynn is the best man at their wedding, Geena decides his hostile behavior is an attempt to possibly breakup the wedding.  Flynn throws a stag party at a strip club run by her roommate, Michelle.  Concerned Flynn has deceitful motives, Michelle helps Geena dress as a stripper to expose his plan. What unfolds after Geena's titillating stage performance was absolutely wicked and delicious.  The scene in the kitchen of the strip club with Flynn, Russ and Geena was breathtakingly seductive and mesmerizing.  You can say the guys helped her find her inner bad girl.
For a novella this story packs a punch that was both fun and exciting to read.  Sierra Dafoe delivered one hot, sexy story with The Mighty Flynn that did not disappoint.  I'll be looking forward to reading Flynn's story and the woman that finally tames him.
Find out more about Sierra Dafoe and her work at http://www.sierradafoe.com/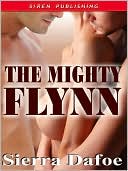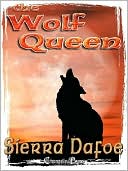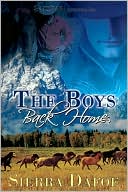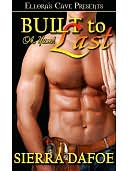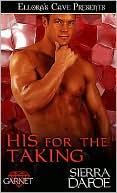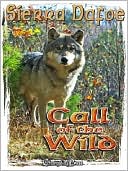 2 Responses to "The Mighty Flynn by Sierra Dafoe Book Review"